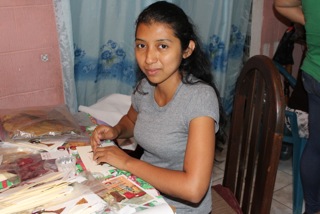 Diana Lissette
Diana Lissette is the team coordinator. She works to help her mother with the household expenses.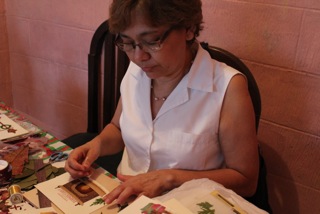 Ada Aracely
Ada Aracely is the person who developed the techniques to make our cards. She is a talented craftswoman who developed the exclusive Nini Expressions techniques to bring our designs to life.
Jennifer Aracely
Jennifer Aracely works on the project because she loves crafts and is always amazed by what she can create out of leaves and flowers. With her income, Jennifer Aracely is saving for college.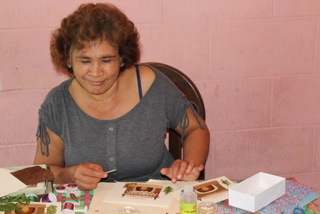 Sandra
Sandra is a single mother who works to raise her children. She is passionate about arts & crafts, and enjoys creating hand-made cards.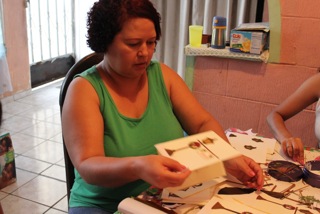 Maria Luisa
Maria Luisa, a divorced mother, works to support her two daughters and needs the income to stay afloat. With the money earned from Nini Expressions, she is able to pay for her life expenses and save for her daughters future.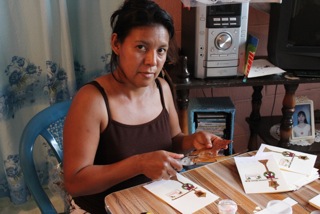 Maria del Carmen
Maria del Carmen's work helps supplement her husband's income to support their family. She cares for her two children and is able to create the cards from home. Maria del Carmen has the means to take her sons to music lessons.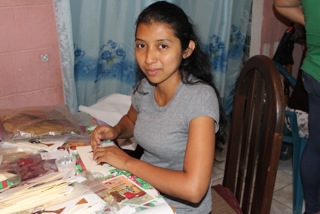 Marisol
Marisol works on the project to help pay for her University. She is currently on her third year of college, majoring in International Marketing. With the income from Nini Expressions, she is able to afford school expenses such as books and study materials.
Address
119 W 8th St, Suite #2
Bayonne, NJ 07002